Hi friends!  I'm so glad to be participating in the Fall Festival blog tour along with 30 talented bloggers this week. We'll be sharing all kinds of inspiration from home décor to delicious fall recipes! If you're coming here from – Kingsbury Brook Farm, Welcome new friends!
Today I'll be sharing a budget friendly tablescape, put together by a collection of items found around the house and some dishware from the local dollar store:
I was cleaning out closets and came across one of my mom's old crochet table cloths – the perfect jumping off point for the table.  It is beige in color and loaded with texture and detail…I like that it not only holds beauty, but meaning to the family as well.    I also picked up a pretty scarf from my friend Stephanie who owns a sweet little online shop called Swirling Honey.  (She now has adorable clothes too that, ahem…could make great gifts for the future) Anyhow I chose this one because of its gorgeous deep inky blue and southwestern pattern.  I laid it on top of the tablecloth for a fun pop of color.
Next up? Chargers.  These things can get pricey if you don't go to the right place…. just last week we went to the Dollar store and they had some great options – but I had something else in mind.   The Mister recently cut down a tree in our yard and with a few bats of the ole eyelashes I was able to convince him to cut me 8, 2″thick pieces of the trunk.  A few coats of poly on either side of the newly cut pieces and I was in business.
Oh, and let me back up to the dollar store sweep – while I was there I picked up some wine glasses, plain white plates and candles. (and of course a few toys because I'd brought my partners in crime with me) still, we left there under $30. A win in my book.
Back at home I picked through some old boxes we had in our storage closet and came across an old Japanese tea set (also my moms') and used the smaller plates and tea cups on top of the white dinner plates.  (Another great place to find great deals on old dishes and tea sets is Craigslist and Close5app).
Finally,  I chose to use simple cotton Scandia striped dishcloths as napkins (you can find some on amazon ($13 for a pack of 12) and tied them with a bit of twine and some freshly picked boxwood from our bushes outside. Rustic? Check.  Meaningful? Check.  Budget friendly?  You betcha.
It's never to early to start planning for the holidays, especially if you plan on hosting this year… so start shopping your home, and collecting some items now to take the pressure off the big day!
Thanks so much for stopping in today!  Next stop is Lori's home over at Dining Delight. And if you're just joining in on the fun… here's the rest of today's round up:
Tablescapes on Thursday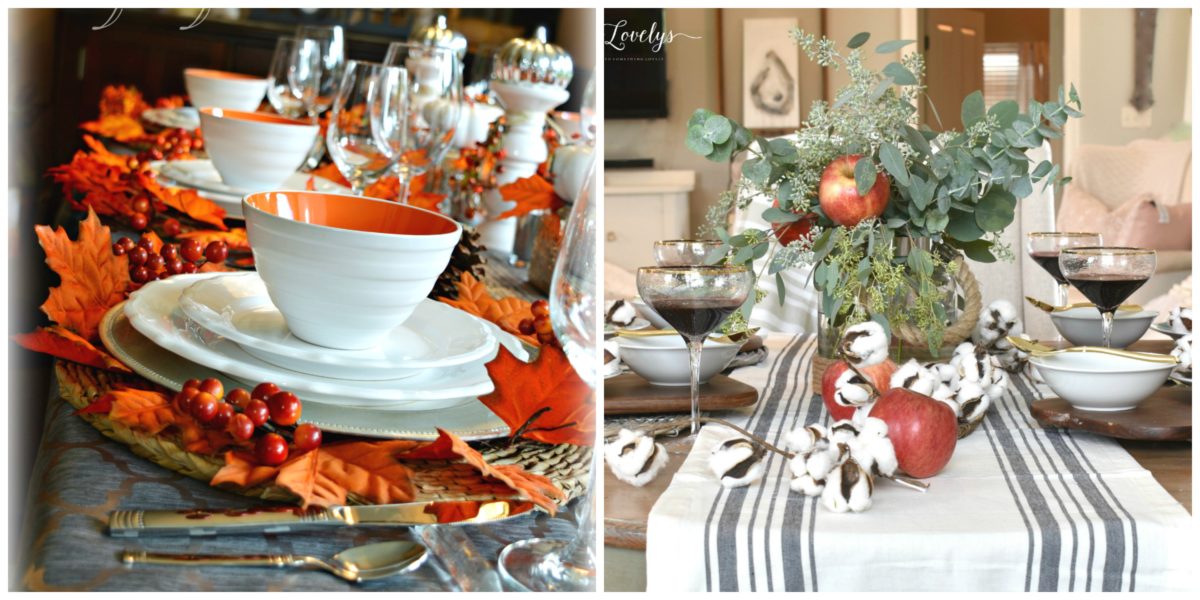 Repurpose and Upcycle
Timeless Creations
Kingsbury Brook Farm
Back to Blueberry Hill
Dining Delight
Lemons To Lovelys
Still looking for more?  Grab a cup of something yummy and feast your eyes on these gorgeous homes!
Vignettes on Monday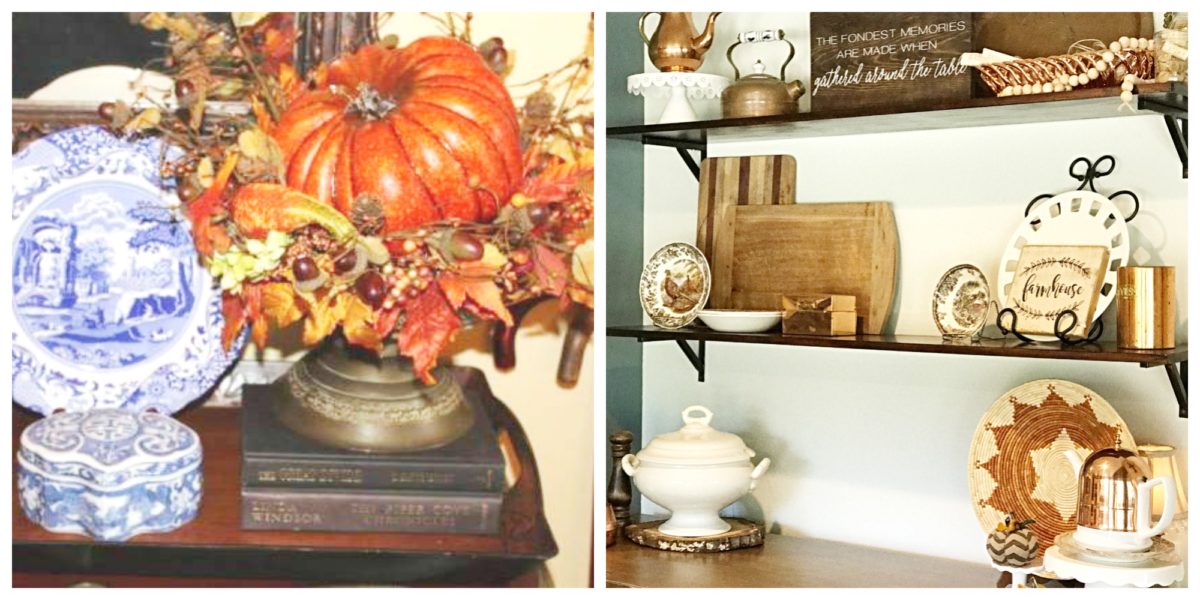 My Creative Days
Elizabeth Joan Designs
Noting Grace
2 Bees in a Pod
Belle Blue Interiors
Farmhouse On Elder Hill
Front Porches on Tuesday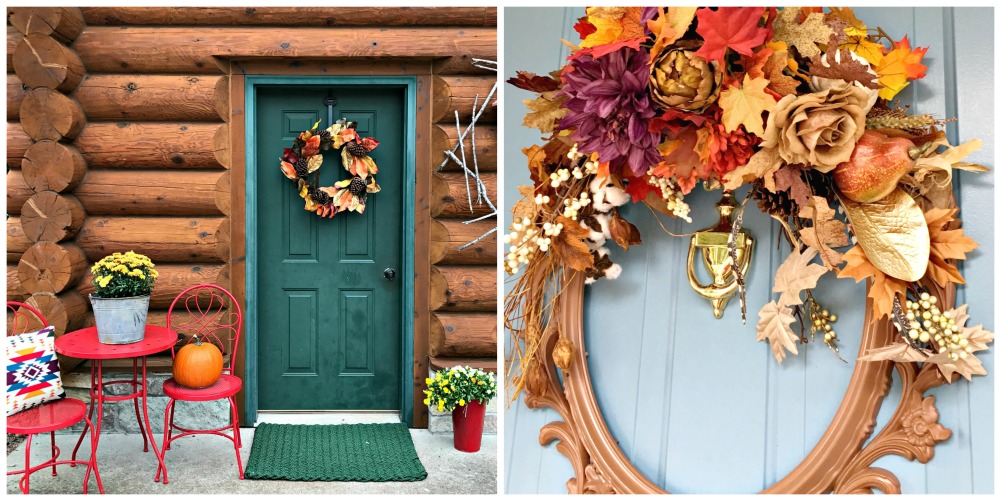 Little Brags
Life Love Larson
Hood Creek Log Cabin
Poofing the Pillows 
White Arrows Home
Celebrate & Decorate 
Fall Recipes on Wednesday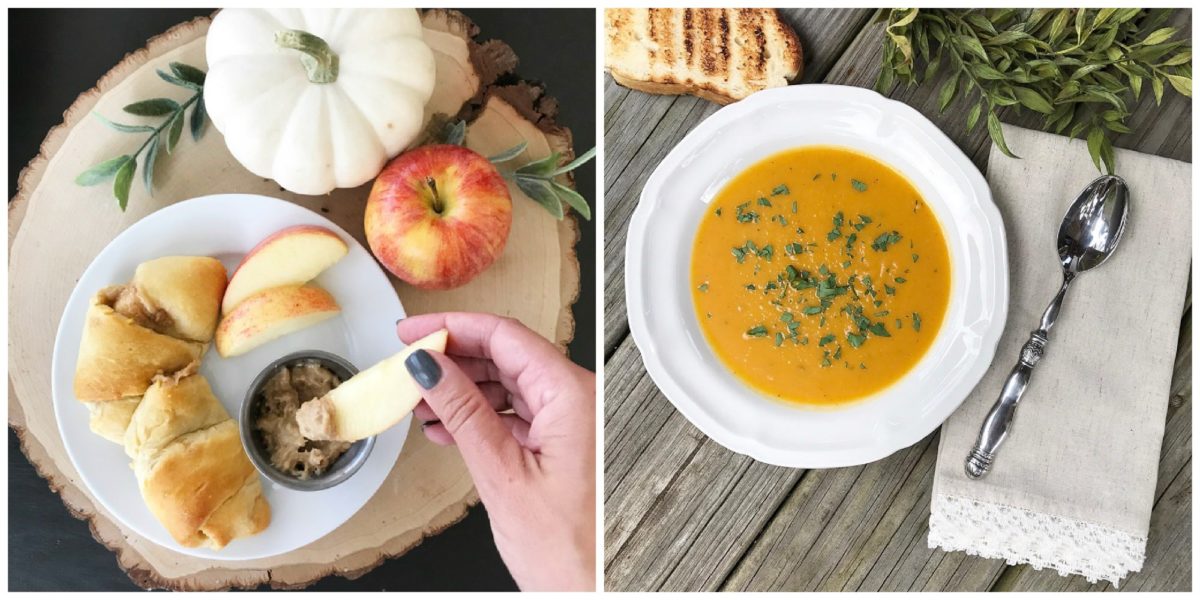 Joy In Our Home
With Two Spoons 
Honey n Hydrangea
Brooklyn Farm Girl
Crisp Collective
Calli Girl In A Southern World
Tablescapes on Thursday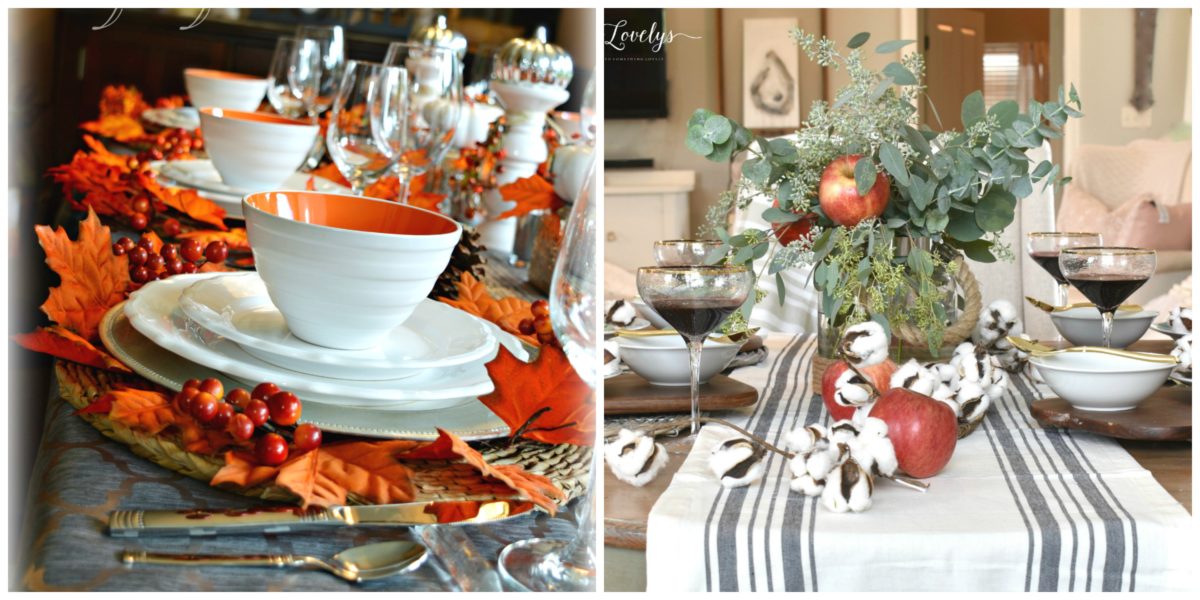 Repurpose and Upcycle
Timeless Creations
Kingsbury Brook Farm
Back to Blueberry Hill
Dining Delight
Lemons To Lovelys
Mantles on Friday

Anderson + Grant
Personally Andrea 
Beesnburlap 
The Mountain View Cottage
Making it in the Mountains
Lemons, Lavender & Laundry